Our company offers expanded polystyrene recycling.
Expanded polystyrene (EPS) is the white foam packing that is used for package fragile items like electronic goods, furniture and many other products. Also they used as a building material for thermal insulation.
Recycling methods
A)Grinding of polystyrene
The polystyrene scraps are placed into a grinding machine. The foam material will be crush into small granules. The grinder output EPS granules in sizes are between 5-8 mm. This is an excellent material to produce lightweight concert with very good thermal conductivity value. To increase the thermal conductivity value of the end product we are mixing white EPS with graphite EPS.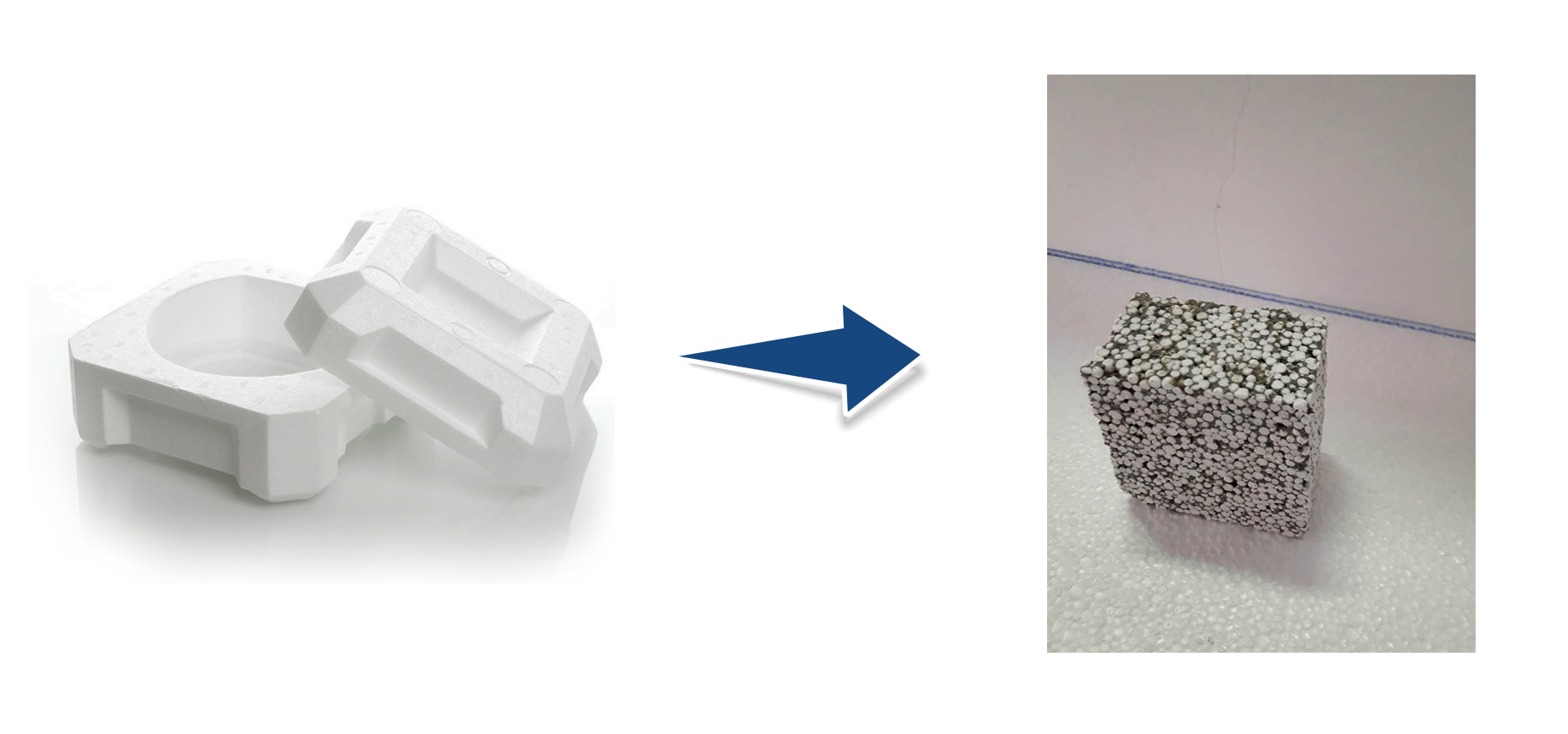 B) Compressing of polystyrene
Initially the foam material will be crush into small granules. The compactor pushes EPS granules through a chamber at a specific pressure to densify EPS into a solid log. The cellular structure of polystyrene is breaking and the volume is reducing to 40:1. The compressed polystyrene has no air inside and is ready to ship. This will be used to manufacture new products like decoration moldings and frames.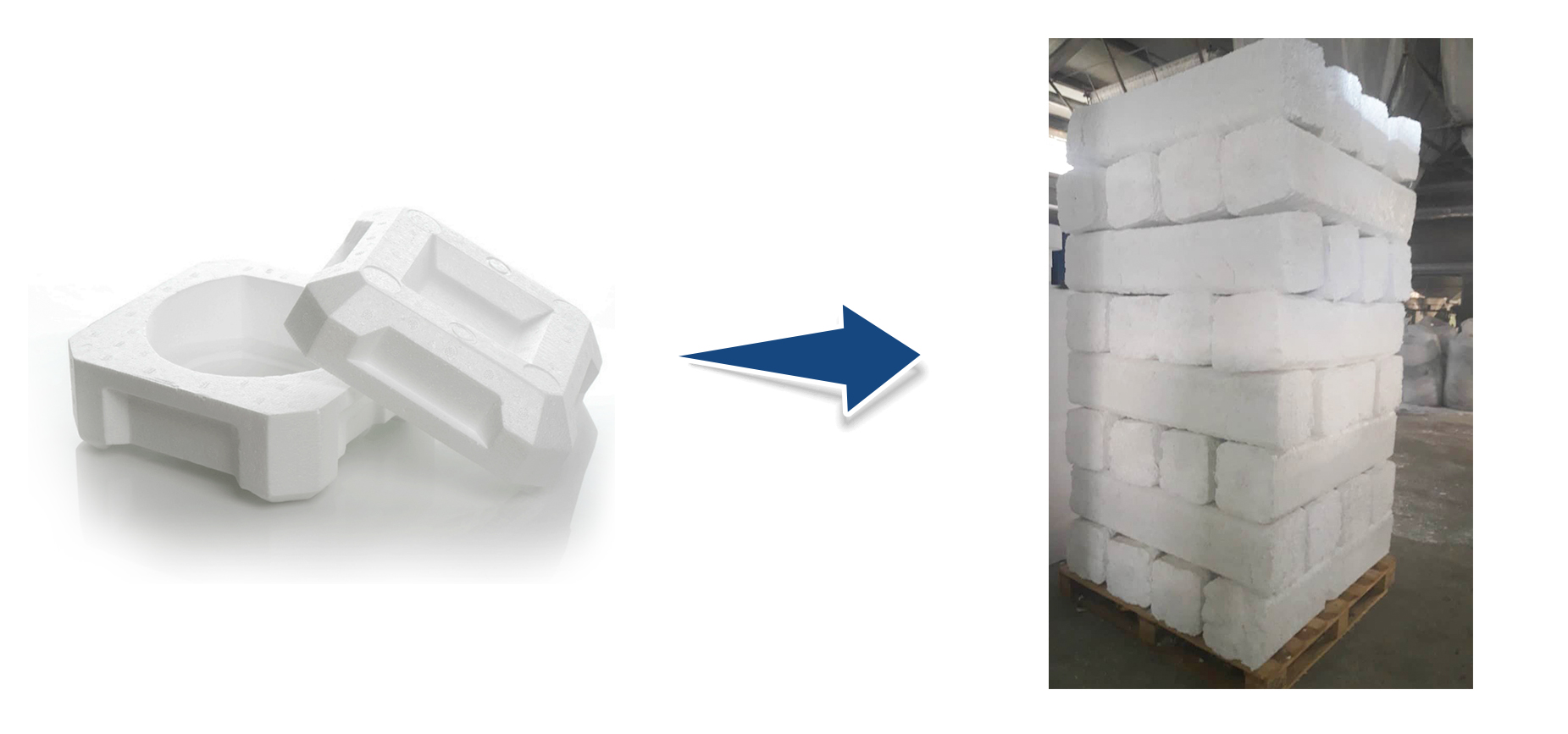 We accept only clean white polystyrene. Any labels and tapes must be removed from the packaging otherwise can ruin the recycling process and damage the machines.
Please identify the white polystyrene by the symbol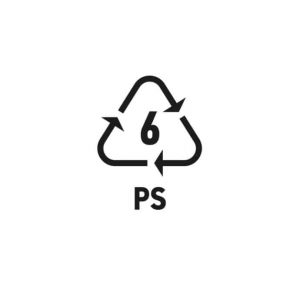 We provide other companies and individuals with big bags for better collecting damage or unused polystyrene for recycling. Contact us for information for recycling of polystyrene.